⭐⭐⭐⭐⭐
"Wild, and extremely powerful AI technology!"
Grow Revenue
Faster

With A.I.
Sign up today and say goodbye to RECURRING FEES. One Time Plan only available for a limited time!

Normal Price: $1,950/yr Today From $249
ONE-TIME PAYMENT (NO RECURRING FEES)
⏰ LIMITED TIME OFFER.
⏰ PAY ONCE, USE FOREVER!
We are giving to the NEXT 500 PEOPLE ONLY a lifetime subscription for just one payment. Lifetime licenses will NEVER be offered again at any price, but if you order today, you will get ReachOut.AI for the lowest price we'll ever offer, and yours FREE—Forever After...

✔ We have a full, 100% money-back guarantee.*
Note: You can't upgrade your Lifetime Plan in the future—just choose the plan that's right for you!
🤠 Starter Lifetime
Get 150 Credits Every Month
150 credits/mo (3,000 credits/yr)
10 Campaigns
10 GB Space
Up to 25 AI Avatars

With ReachOut.AI you have out-of-the-box access to real human and digital avatars. We are always adding more AI Sales Reps to the platform.

Dynamic Backgrounds

Auto-generate a custom background for every unique video and show your customers their very own website as the video background!

Dynamic Video Thumbnails

Engage your audiences with email thumbnails personalized for every individual.

Use Your Own Audio

Record real voice clips and upload them to create video clips with your AI sales reps. Currently available in Zapier.

Elevator Pitch Transitions

Transition to a pitch right after your AI video intro grabbed their attention and ask for that call to action! No video editing is required.

Background Music

We have prepared a selection of background music that you can freely add as a background sound to your videos.

Ready-To-Use Video Pages

Create a video page on the fly and select one of our unbranded domain(s)

Email Validation
Free stock images & videos
Zapier / Pabbly / Webhooks
Advanced Analytics
MP4 downloads
🚀 Scaling Lifetime
Get 500 Credits Every Month
✅ Everything from STARTER +
500 credits/mo (6,000 credits/yr)
Unlimited Campaigns
50 GB Storage Space
Up to 100 AI Faces + Self-Cloning
Personalize Your Own Thumbnails
AI Video Dubbing
Voice Cloning Integration
Self-Hosted Video Pages

Deliver personalized videos using your own custom-built video pages under your brand and domain(s).

Email Scheduler w/ Follow-Ups

Connect your preferred SMTP/Gsuite and start scheduling your personalized video emails for each leads

Remove Branding from Video Pages
Add text, images, shapes (soon)

Add additional text, image or shape elements to your videos directly in ReachOut.AI for even more personalization.

Multi-slide videos (soon)

Combine several personalized videos into one video and create personalized deck video experiences in just a few minutes.

API Integration
Priority support
⭐ Scaling 2X Lifetime
Get 1000 Credits Every Month
✅ Everything from SCALING +
1000 credits/mo (12,000 credits/yr)
100GB Video Storage
Up to 200 AI Faces + Self-Cloning
White Label Reporting

A beautiful, whitelabeled reporting dashboard you can to your clients to monitor stats in real-time!

1:1 Strategy Call + Onboarding
24/7 Slack Support
⭐⭐⭐⭐⭐
Hear from

Entrepreuners

Like You!
Rated 4,9/5 in 200+ reviews

Why sell Lifetime Licenses?
In December, we achieved one of the biggest milestones in our product's history. We sold 3,518 lifetime licenses on AppSumo and received 133 reviews (4.9/5 rating). Our goal before we return to our recurring plans is to sell 4,000 lifetime licenses.
✔ One Time Payment ✔ Lifetime Access ✔ 30-Days Money Back Guarantee
We want to generate upfront cash to develop more features faster. By buying Lifetime License you are also supporting the team behind ReachOut.AI and investing in the company's future. And as a result, joining the passionate community of thousands of LTD Backers with direct access to the founding team!
We aim to make ReachOut.AI the most complete, fully-automated A.I. technology built for video prospecting.
We are on a mission to help 100,000 businesses ramp up revenue through personalization and A.I.
And because we are building a large case study group and want to see more of our clients win (and finish 2023 strong), we think offering lifetime licenses is a compelling offer therefore will help us reach our goal faster.
We are looking for like-minded believers to help us build the best AI-powered video prospecting platform.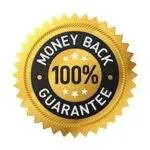 ReachOut.AI"Pays For Itself" 100% Money Back Guarantee👍
We offer something much better than just a "no questions asked" refund guarantee. If after using ReachOut.AI and its features in your business you find that it hasn't saved you time and helped grow your results by more than what you spent buying it, our team will work with you to help until it does! If it doesn't work out, you can receive a full refund as long as you are within the first 30 days of purchase.
We are committed to your success and believe in the power of ReachOut.AI to take your business to the next level. Try it risk-free today and experience the difference for yourself.

John Socratous
Founder ReachOut.AI
FAQ
Frequently Asked Questions
Got questions? We've got answers!
A credit is used when ReachOut generates a personalized video (up to 60 seconds) to reach out to a contact. Unlike other personalization services, we don't charge credits for video encoding/delivery, image personalization, email validation or lead generation. We got quite generous with that credit!
A free account will provide a set of credits for free with the opportunity to earn additional credits. Paid accounts will refresh credits each month. Enterprise will provide a robust daily allotment of credits. Custom plans can offer up to unlimited* credits.
What if I exceed my plans credit limit?
You can easily top-up credits at any time if you need more credits than your plan offer. The more you buy, the cheaper they get. We recommend taking advantage of the amazing discounts given with our annual subscription – we went a little crazy with that offer!
Are there any setup fees?
There are no setup fees with with Starter or Scaling plans. We like to keep things simple.
What discounts are available?
We offer a very attractive discounted price for subscriptions billed annually. The prices shown on this page reflect this annual discount.
What if I want something custom?
We are here to help teams of all sizes. Please submit a support ticket and we would be happy to discuss how ReachOut can best help you grow your revenue with A.I.
What if I have more questions or need support?